World's first high temperature aerial platform for Visual Inspection
Inspection performed 
inside a 65ºC tank
SKYRON-HT is equipped with an advanced cooling system
Non-Destructive Testing (NDT) is essential for ensuring safe and efficient operation in the oil and gas industry. This involves monitoring assets that handle corrosive substances both visually and physically. A large metal vessel of a Floating Storage and Offloading (FSO) unit requires extensive inspection from every angle, but cramped spaces and high temperatures make the inspection challenging.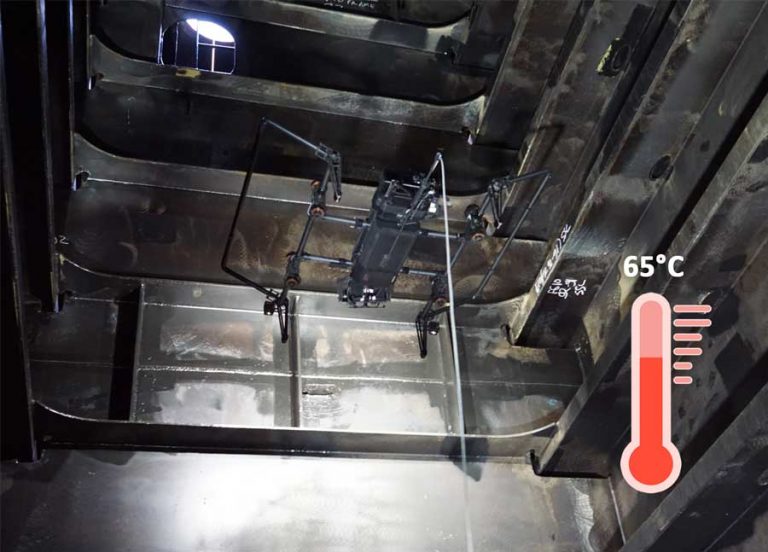 Inspecting FSOs poses a risk of heat exhaustion for inspectors due to the high temperatures and humidity in these confined spaces. Conventional inspection methods such as scaffolding and rope access only amplify this danger. SKYRON HT offers a safer solution by using an intelligent flying robot to carry out the inspection, allowing inspectors to operate from a secure location. 
During an inspection onboard an FSO, a 65°C tank was successfully monitored by SKYRON HT. The robot\'s fluid cooling system worked in tandem with a temperature monitoring system to regulate the heat and humidity. The robot can operate in intense heat for 12 to 15 minutes, with its coolant refillable within a minute.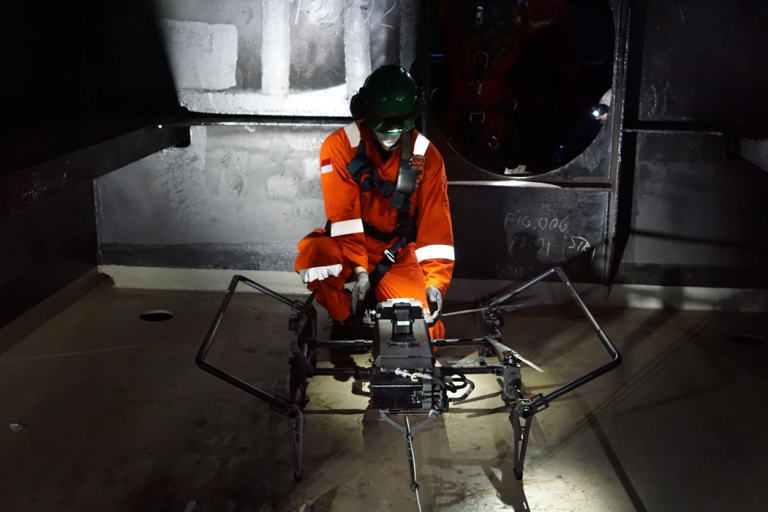 In addition to its cooling technology, SKYRON HT also features an HD camera with lighting, LIDAR, and a laser system. The lighting system allows inspectors to capture top-quality images with a full-frame sensor HD camera and 3x optical zoom. The LIDAR and laser systems measure the robot's height and distance from the asset for accurate flaw sizing and localization. 
The entire inspection and report were completed in less than two hours, with inspectors leaving the job in good health and with no risk of heat exhaustion.