SKYRON UT conducts detailed ultrasonic thickness inspections.
The Tethered Flying Robot utilizes the Smart Tether System and variety of tools to deliver accurate NDT inspections.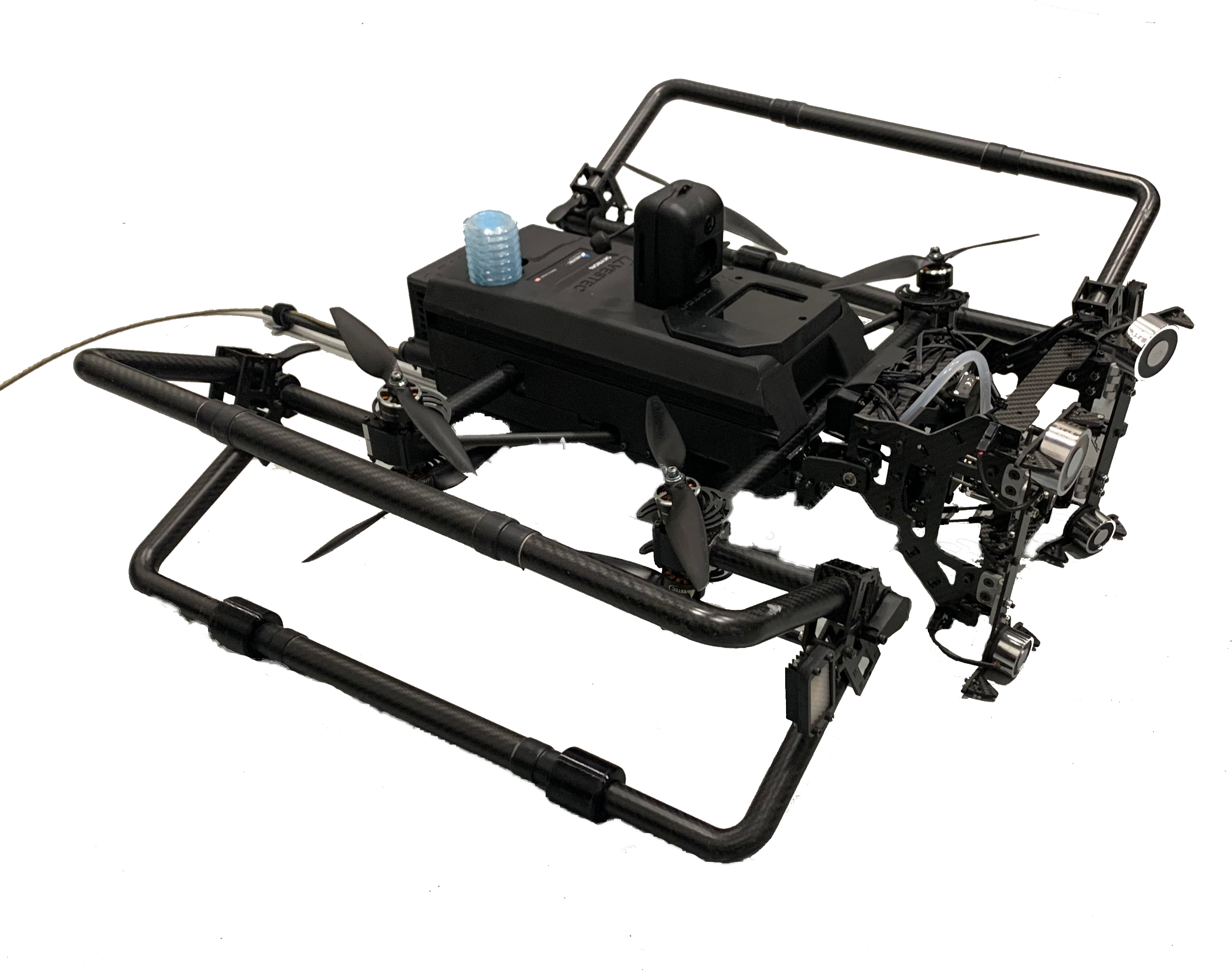 Advanced
Rotary Arm
The Advanced Rotary Arm attaches the robot to vertical, horizontal, angular, and curved surfaces for contact-based inspections, ensuring a stable platform while taking readings.

HD Camera
System
The SKYRON digital FPV (first-person-view) System provides the operators with a near zero latency HD video
feed, allowing for operations beyond line of sight.

Ultrasonic Gauge & Transducer
A customized Olympus 38DL plus ultrasonic thickness gauge with 5MHz Dual-element can provide live
values and A-scans on various surfaces and orientations.
Brush System
The custom designed brush system smooths out rough surfaces and removes debris before inspection, ensuring accurate readings.

Multipoint Scan
The Probe is able to scan and collect UT measurements at 25 spots
within a 2'' x 2'' square.
Couplant Delivery System
Couplant is pumped to the surface prior to inspection, and an efficient dosing system minimizes the
amount of liquid that must be
carried on-board the robot.
SKYRON's Advanced Rotary Arm attaches the robot for contact-based inspections on flat and curved surfaces